One of the best and easiest ways to delight a lover of Maui is to get them a gift certificate for something fun.  Below we've listed some awesome gift certificates that will save you shopping time!
Grand Wailea Luau Gift Certificates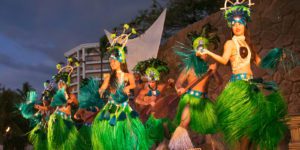 An excellent luau option in South Maui, The Grand Wailea Luau focuses on Hawaii's history and legends, including the voyages of La'amaikahiki and Moikeha to the area known as Honua'ula, as well as Pele, the Goddess of Fire & Volcanoes, Lilinoie, the Goddess of the Mist, and the mermaid of Maui, Kananaka, among others. Enjoy a delicious meal, and pre-show activities like Hawaiian lawn games, hula lessons, temporary tattoos, photos with the cast members and more. This relaxed, family-friendly luau is great for those staying near the golden shores of this beautiful area of Maui.

Read More