More about this activity
The Best Road to Hana Tours
This full-day Road to Hana tour provides breakfast, a picnic lunch (both with vegetarian and gluten-free options), and runs every day of the week. Get the most amazing photos at spectacular waterfalls, travel through many rainforests, and marvel at the Hawaiian bridges and coastal views.
Some of the many notable spots you'll see include:
Hoʻokipa Beach Park Lookout
Just past our favorite little hippie town of Paia, Hoʻokipa is one of the more consistent surf breaks on Maui, known for continuously producing some of the world's best surfers due to its large and challenging conditions. The cliffy lookout point allows for impressive views of the beach and a close-up look at the massive waves (in season) and brave north shore surfers.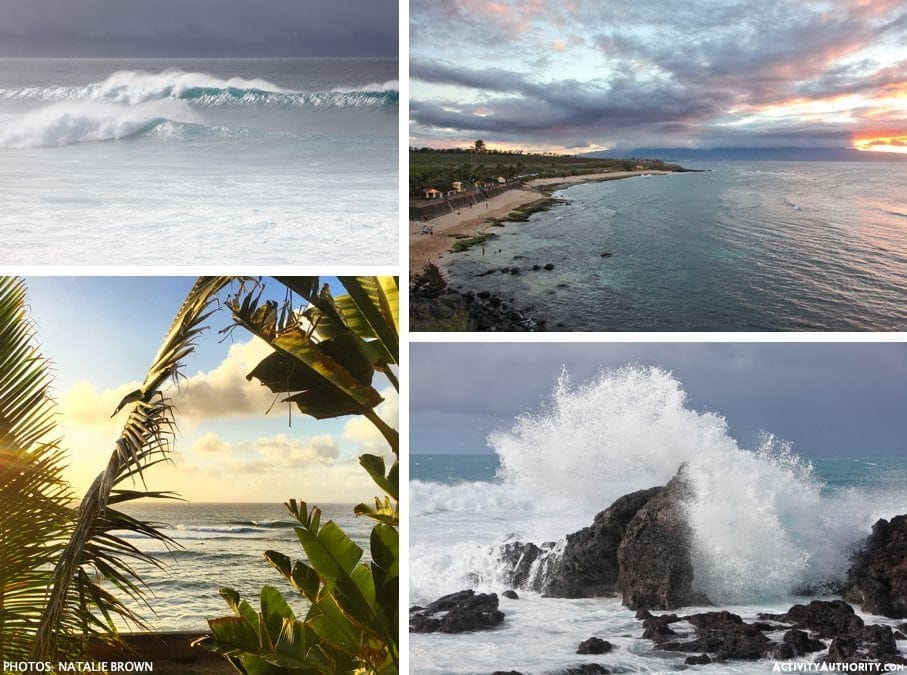 Upper Waikani Falls – Three Bears Falls
One of the most picturesque waterfalls, Upper Waikani Falls offers a close-up view of waterfalls right along the road. It's often also referred to as Three Bears, due to the way the water falls down the cliff face, and you'll also drive by Lower Waikani, which can be truly impressive if it's been raining upstream.


Keanae Lookout
The Keanae Peninsula is steeped in rich history and has changed very little over the centuries. View the raw energy of the ocean as it strikes jagged lava rock formations, get some of the more incredible photos of palms and coastline, and see the REAL UNTOUCHED HAWAII you've been looking for!


Wai'anapanapa State Park
If you've never been to a Black Sand Beach, you're in for a treat. Even if you have been to one, this is probably the most beautiful one in the world. Ranging from pebbles to fine sand, the contrast between the jet-black sand and the turquoise ocean and white foam offers memories you'll never forget. Explore the ocean caves along with freshwater pools while hiking around the ancient Hawaiian grounds. This area is also filled with history and Hawaiian legends your guide will happily share with you.

Hana Town
Much like the rest of East Maui, Hana Town has changed very little in centuries. You're likely to miss it if you don't pay attention. This tiny town is as quaint and charming as you'll find anywhere across our islands.


Wailua Falls
Much like Three Bears, Wailua Falls is usually the waterfall photo you see when looking up the Road to Hana. It's AMAZING! Again, another waterfall directly next to the road, making for easy photos.


Charles Lindbergh's Grave
Located at the Palapala Hoʻomau Congregational Church, you'll be able to pay respects to the most famous aviator at his resting place. Charles Lindbergh fell in love with Maui and made Hana his home for his final years. Take heart in knowing that the Hana of his time is almost identical to the Hana you have been visiting. The ocean views from this area are pretty spectacular as well.



Road to Hana Tour Photos