More about this activity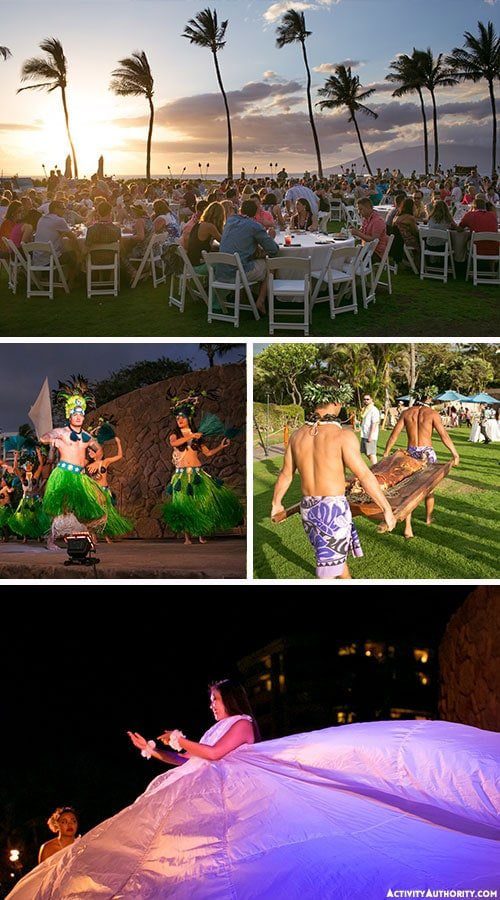 Located in Maui's most pristine resort area of Wailea, The Grand Luau – ʻAhaʻaina Wailea (formerly known as Honuaʻula) provides a gorgeous backdrop of Wailea's sprawling shoreline, as well as the neighboring island of Kahoʻolawe and Molokini Crater. Arrive early to receive your table assignment, and spend the next hour wandering the grounds and enjoying pre-show entertainment such as lawn games, hula lessons, temporary tattoos, and photos with the cast members in full costume.
The Feast
When the General Seating begins, you'll be treated to an open bar followed by the torch lighting and traditional Hawaiian Imu Ceremony. Menu items include a variety of delicious island cuisine, including Surf and Turf Poke, Lomi Lomi Salmon, Fresh Poi, Green Papaya Salad, Mac Salad, Cucumber Namasu, Sweet Rolls with Macadamia Nut Butter, Maui Cattle Sirloin Steaks, Molokai Sweet Potatoes, Macadamia Nut Crusted Mahi Mahi, Shoyu Chicken, Kalua Pig, Maui Chow Fun, Stir-Fried Vegetables and more, as well as desserts like the Coconut Cake, Pineapple Upside Down Cake and more.
The Show
Guests will be entertained by lively performers and dancers, including an amazing fire dance performance, as well as a fascinating look at the history of the area and many of Hawaii's most intriguing Goddesses and legends. This luau is great for families and groups seeking entertainment with a view.


Grand Wailea Luau Video


Grand Wailea Luau Photos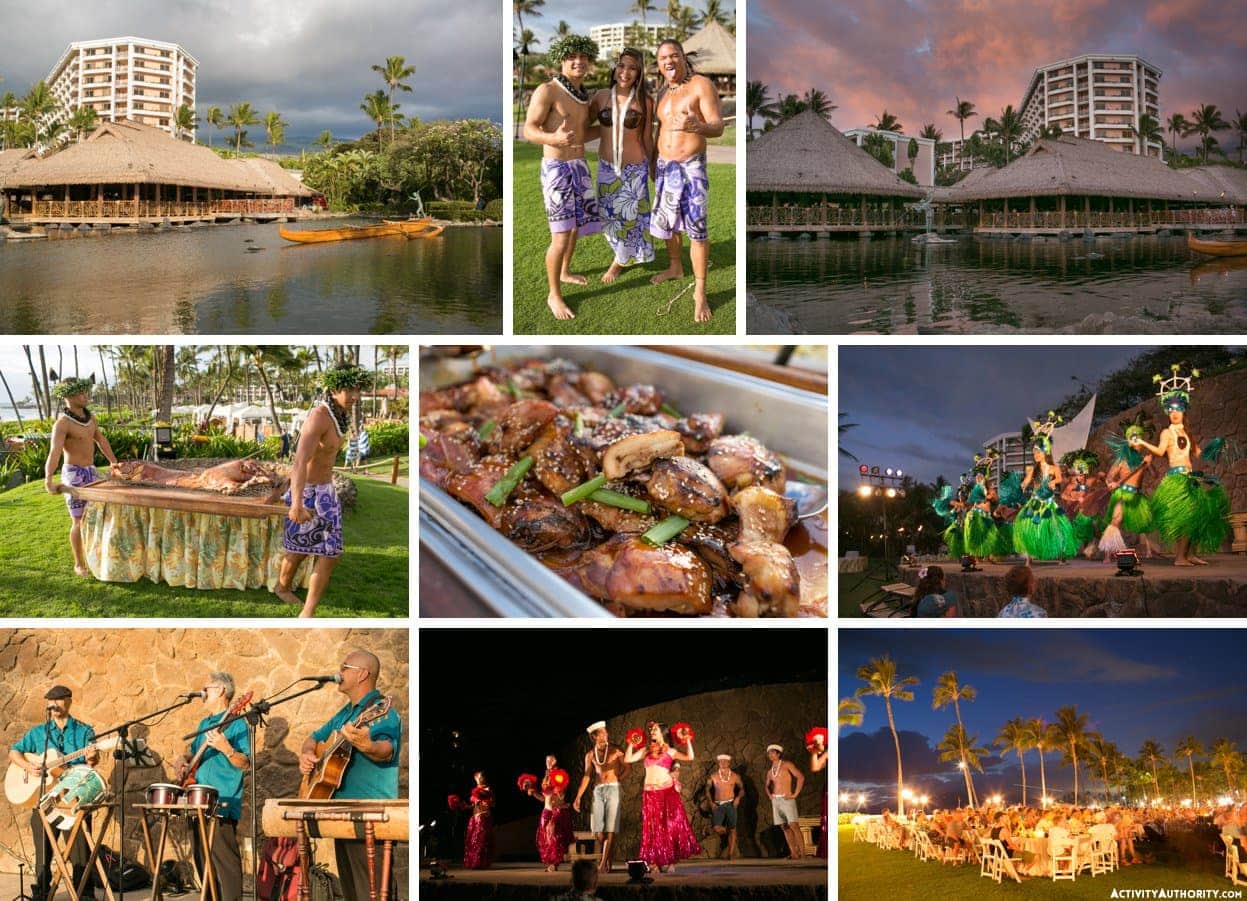 Grand Wailea Luau Allergy List
See the Grand Luau menu items below to find out what's vegetarian, vegan, nut-free, sesame-free, dairy-free, egg-free, gluten-free, soy-free, and shellfish-free.