Top 5 Maui Ziplines
Adrenaline junkies know there's nothing quite like the rush of riding a zipline—and beauty seekers are just as stoked on the splendor they deliver.
Both kicks and magnificence come in spades on the island of Maui, where ziplines have been popping up with increasing frequency since Skyline EcoAdventures opened the U.S.'s first commercial tour in 2002. Crave a soaring view of Maui's neighboring islands? Check. Keen on being surrounded by plants reminiscent of Jurassic Park? Check again. Indeed, when visiting Maui, the question is less should I go ziplining, but which tour should I choose?
With this in mind, we've pulled together our top 5 picks for Maui's best ziplines, presented here in random order: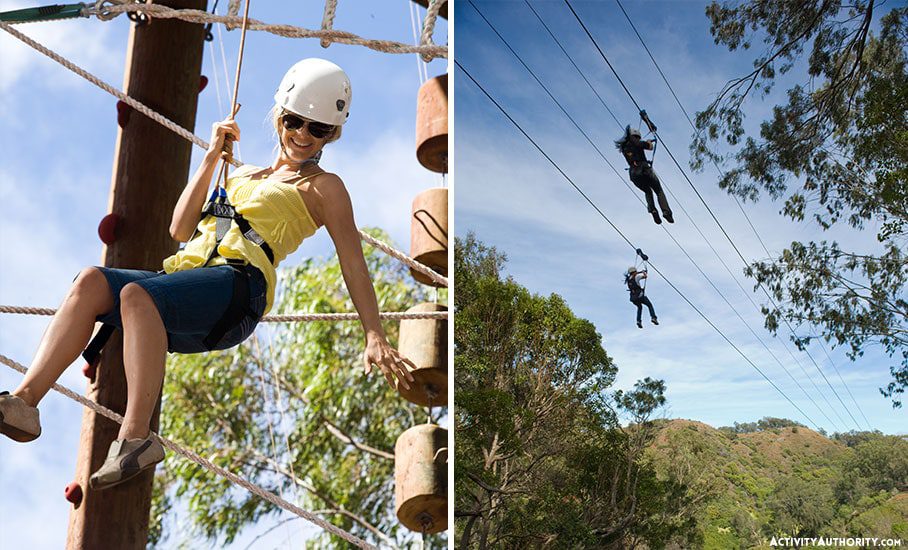 Nestled at 4,000 feet on Haleakala's dramatically-gorgeous slopes, Piiholo—an outpost of the sleepy but stylish Makawao Town—is a far cry from the prevailing view of Hawai'i. Lush greenery drips from frequent rains, trees grow to enormous sizes, and nature audibly hums all around. The area's farmstead, Piiholo Ranch, doesn't just offer glimpses of this from the ground: The estate, which began as a cattle ranch and horse riding venture, has an award-winning zipline that grants you a bird's eye view of it all. Taking riders above the Kahakapao Valley—which boasts a wealth of native and introduced plants and trees—the 7-line journey features a range of treetop ziplines that ascend from 175 to 930 feet. Canopy tunnels add to the mystique, while everyone from twelve to sixty will be charmed by the ranch's Pirate Ship Tree House.

Experience something completely different on the north shore of Maui, where you'll speed through lush rainforest with 7 ziplines and incredibly beautiful natural surroundings.  You'll cross swinging bridges from one tower to the next before zipping with your family.  This is considered one of the most family-friendly ziplines on the island because children aged 5 and up (at least 40 lbs) are taken for the rides of their lives!

Maui's stunning countryside can also be seen from the clouds at Piiholo Ranch's other superb ziplining adventure—their 5 Line Zipline Tour. You'll rocket down a 1,420-foot line (yes, you heard us right) to the base of Piiholo Hill, where a ranch vehicle will swoop up you and your crew and take you to a vista that provides 360-degree views of the island. Marked by the dense greenery that makes this part of the island special, and crossing deep gulches and lofty trees, the 5-line tour also offers the island's longest side-by-side zipline. In other words? It's the perfect escapade for honeymooners.

Skyline EcoAdventures – Ka'anapali Zipline Tour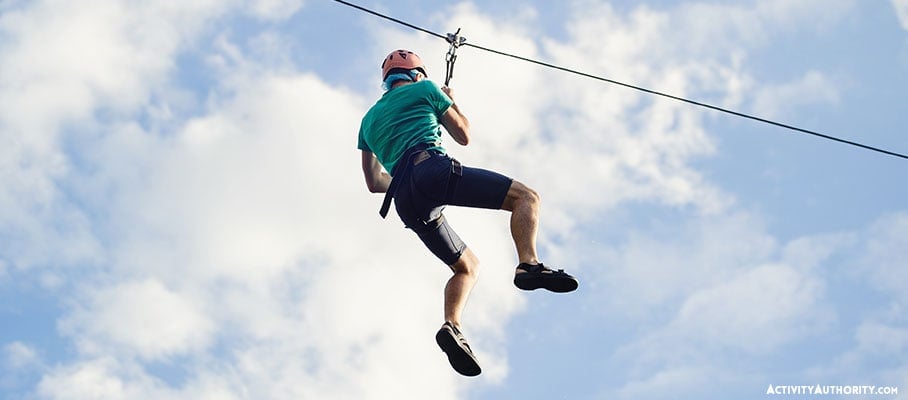 Maui's western stretch takes visitors into another world, where the ocean glistens with sunlight, outlying islands rest in the distance and miles and miles of unspoiled land beckon. Skyline EcoAdventures permits you to see it from a towering perspective on their Ka'anapali Tour. Featuring 8 and 11-line adventures, the viewing platform Skyline provides is in itself one for the record books: Overlooking a 1000-foot valley, it presents exquisite views of the Pacific. Rated the #1 Zipline Tour by readers of Hawai'i in 2017, the expedition is as thrilling as it is enlightening: Whichever adventure you choose on their Ka'anapali Tour, you'll be delighted to find that each is accompanied by a guide who will offer humor and history in equal measure. What's more, Skyline EcoAdventures is as eager to please its guests as it is on preserving Hawai'i's landscape and culture, donating 1% of their annual revenue to local environmental and charitable nonprofits.

Maui Zipline Company – 5-Line Tropical Adventure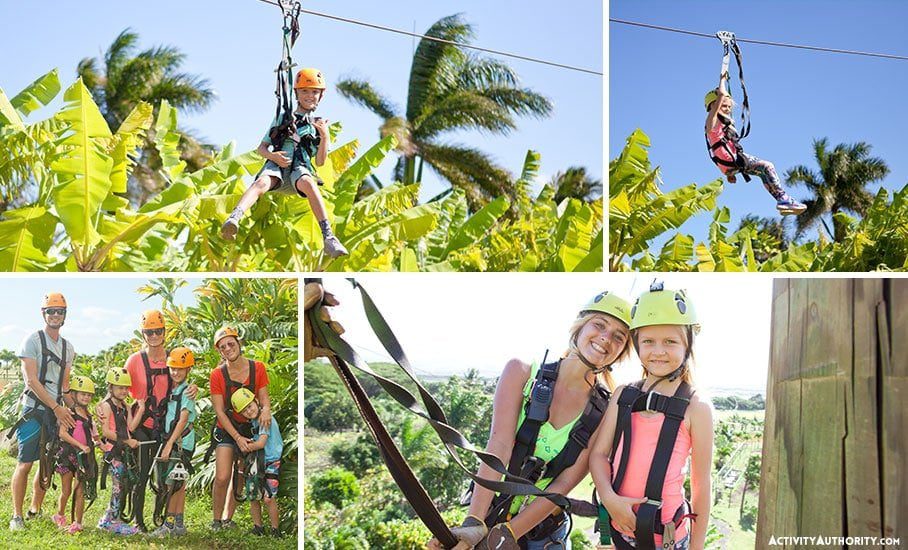 Coming to Maui with keiki? Then this tour might be just right for you and your group. 5 side-by-side ziplines—varying from 300 to 900 feet—allow riders to cop a look at Maui's bounty: the adventure takes place at Maui Tropical Plantation, a lovely, verdant working plantation that blooms with a wild (and wide) range of plants, trees, herbs, and flowers. Zippers careen over this striking landscape while taking in views of Haleakala, the magnificent West Maui Mountains, and the island's rugged coastline. Catering to children as young as five-years-old—and priced at a great value—Maui Zipline's 5 Line Tropical Adventure also comes with guides who impart fascinating info on the Valley Isle's culture, flora, and fauna. Mixing pleasure with excitement, this trip epitomizes what Maui is, really, all about.
Still can't decide?
Get more in-depth information about the Maui Ziplines.