*** On August 8, 2023  wildfires on Maui devastated the West Maui town of Lahaina and the surrounding area. Our deepest condolences go out to all of the people, families, and businesses affected by this terrible event. Unfortunately, Lahaina Town and Lahaina Harbor will be off-limits for some time, but small businesses, activity companies, and restaurants in other parts of Maui will need the help of visitors to stay afloat. Please visit, donate, volunteer, and support local whenever possible.
For Maui activities in other areas, see Maalaea, Kihei, Kaanapali, Haleakala, Hana, Paia, and Wailea.


For one of the most isolated islands on the planet, Maui certainly isn't at a loss for activities: from horseback riding across lava terrain to diving deep under the Pacific on a submarine, the Valley Isle positively brims with possibilities.
But with so many places to see and activities to experience, narrowing down those to-dos can be tricky. Here are 27 of the best ways to spend your Maui vacation—and why they should ascend to the top of your bucket list:


1. Grand Wailea Luau
The Grand Wailea Luau, Honuaʻula, is currently our personal favorite luau because they offer a Maui-centric show, with music and dance telling the fascinating stories of the Valley Isle.
The buffet feast provided is always top-notch, and you can't really beat the incredible sunset ocean views from your table.  Between drinks, you can browse Hawaiian arts and crafts, and there's plenty of room for your keiki to roam without bothering the adults.
We also love the Grand Luau's fire dancing at the end of the night. These are true professionals!

2. Molokini Snorkel
Located in the ʻAlalakeiki Channel between Maui and Kahoʻolawe is Molokini—a horseshoe-shaped islet that blazes in the open Pacific.
Though uninhabited by humans, its waters teem with marine life—from brilliant butterfly fish to sleek moray eels. Explore the Marine Life Conversation District's display of wonders (as in 250 species of reef fish, as well as seabirds, whales, octopuses, sharks, and turtles) aboard a double-decker catamaran that features a waterslide, great food, and a convenient location. Daily excursions depart from Maʻalaea Harbor.

3. Road to Hana
Hana—a bucolic town on Maui's eastern coast—may be a mere 25 miles away from the airport, but it's a world apart from the rest of the island.
Thank Hana Highway for its remoteness: while the road is roughly only 50 miles, it's filled with so many spine-tingling twists and mesmeric vistas that it feels like being transported to another universe.
And so it is true: Hana operates by a different clock, where time is as languid as the summer trades and the only sound you'll hear is the rush of waterfalls.
Whether you choose to spend a day hiking through its dense rainforests filled with massive waterfalls or elect to spend a few nights savoring its magnificence, know this: A Road To Hana Tour is going to be one of the pinnacles of your holiday.

4. Maui Waterfall and Rainforest Hike
Dust off those sneaks you stowed away in your suitcase and spend a day trekking through one of Maui's luxuriant rainforests—and swimming in the waters that run through them.
Maui Waterfall and Rainforest Hikes take excitement-seeking visitors deep into the island's far-flung jungles, where the greenery is thick, the sights are unparalleled, and the flora is straight-up wild. With the chance to climb over volcanic shelves and cannonball off waterfalls, you're bound to awaken your inner child. Book your guide and learn more!
It's so important to have experienced guides.  Some areas are dangerous to swim at, or even hike at, due to flash flooding and debris in the water.  So listen to your guide and only go to locations they deem safe at the time.

5. Kayak & Snorkel
An excellent way to reach less accessible snorkeling spots is by kayaking.  You can often hit a lot of the spots that the big boats go to, without the possible crowds (depending on the boat), and in a fraction of the time.  We only recommend going with a tour because, without a guide, it's hard to find the best snorkeling spots and easier to get into situations that could be dangerous.  Plus, you don't have to deal with the hassle of cleaning out and hauling the kayaks to the beach!
Learn more about Maui kayak tours, both in and out of whale season.

6. Bike Haleakala
Riding a bike is fun.  Riding a bike downhill is more fun.  Riding a bike downhill alongside some of the more awe-inspiring views imaginable is beyond fun.  We try to bike down from the park at least a few times per year.  Haleakala Bike Tours have consistently stayed at the top of the list of most popular Maui activities.
We've done this bike ride many times and have never been disappointed. Always a thrill riding down the slopes of our volcano!

7. Humpback Whale Watching
Maui is home to far more than tony resorts and golf courses that seem to go on for decades: Given its unique position in the Pacific—surrounded as it is by three other islands—the island is also a refuge for the bevy of Humpback Whales that migrate to Hawaii each year between November and May.
Mysterious and majestic, these enormous creatures—which weigh as much as sixty-six thousand pounds—are acrobatic geniuses, often catapulting in the sky with their distinct tail slaps.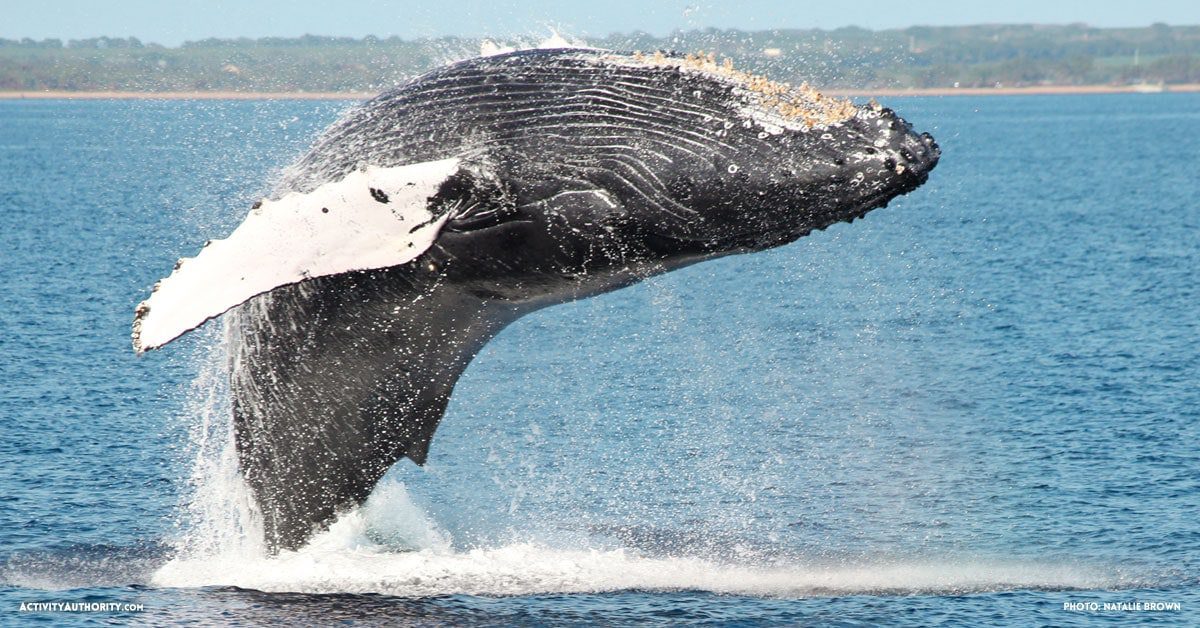 And while keeping your eyes peeled for them on one of the island's 81 beaches is a delight in itself, heading out to watch them frolic in their environs is downright extraordinary.
Family Friendly Maui whale watch departing from Kaʻanapali Beach offers an experience perfect for families and large groups aboard its luxury catamaran (complete with expert narration and underwater microphones to listen to the whales singing), while those searching for something more titillating need to look no further than Kihei rafting whale watch tours. Their south Maui whale watch raft ferries guests to Maui's sunniest waters, where turtles, dolphins, and whales often play; meanwhile, a marine naturalist provides fascinating factoids on one of Earth's largest and gentlest mammals. If a central Maui location is preferred look no further than a whale watch from Maʻalaea.

8. Learn to Surf
Yes, Maui is famous for massive seasonal waves on the North Shore, but don't let that scare you away from what could be the best experience of your life in small, gentle waves on the South or West shore.  Maui surf lessons are offered for beginners as well as those who have a few waves already under their belt.
Learning to surf is fun, and great exercise.  You can do both group surf lessons or private surf lessons depending on how much one-on-one assistance you want.

9. Haleakala Sunrise
Nearly every inch of the Valley Isle seems to have something sacred about it, but venture to its highest peak and you'll feel a whole new appreciation for the island's divinity.
Hovering 10,023 feet above sea level, Haleakala—fittingly called "House of the Sun"—is the largest dormant volcano in the world, and that fact alone carries a spellbinding air.
The air itself at Haleakala's summit is thinner and clearer, rendering it one of the foremost spots in the world to stargaze—and to watch the colors streak the sky at sunrise.
Stay for a spell after you've come down from the splendor—Haleakala has more endangered species than any other national park, its breathtaking crater is vast enough to hold all of Manhattan Island, and its switchback slopes make for an unforgettable bike ride down the mountain.
(Important note: Visitors eager to see Haleakala's sunrise must register in advance at www.recreation.gov; the cost is $1.00 per car.)

10. Myths of Maui
From the vibrant hula dances to the delicious spread of Hawaiian food, the whole family is sure to be happy at the Royal Lahaina Resort's Luau, Myths of Maui. This show brings an authentic Hawaiian experience to visitors from around the world. Guests will be treated to performances showcasing the beautiful cultures of Hawaii, Tahiti, New Zealand, and Samoa. With hula lessons, lei making, and temporary tribal tattoos, you can expect to feel the aloha.
The Myths of Maui Luau takes you on a journey throughout the Pacific by showcasing the unique dances and histories of different Polynesian cultures. Guests can hear and witness legends of Hawaiian culture come to life through the vibrant performances. From the beautiful hula to the enticing Tahitian dance and exciting Samoan fire-knife dance, Myths of Maui will leave you enchanted all night long. This luau books up fast, so reserve your table well ahead of time.

11. Big Beach
With more than 120 miles of coastline, Maui is known around the globe for its remarkable beaches.
And while every cove has something special to offer, Big Beach—or Oneloa—is often considered one of the most spectacular strands in all of Hawaii.
Located on the southern tip of the island, it boasts 3,000 feet of sand so white and pristine it's like stepping into a Corona commercial. It's also framed by Pu'u Olai—a captivating cinder cone rich in shades of red—and offers dazzling views of the outlying islands.
Eager to sunbathe au naturel? Climb over the lava outcropping on the northern edge and scamper down to Little Beach—a beach that may be as small as its name suggests but presents some of the finest swimming opportunities on Maui (and a wicked-wild drum circle on Sunday nights).
Get adventurous and see this area and more from the sea with a South Maui coastal tour.
A word of caution: Big Beach has one of the fiercest shore breaks in Hawaii. Swim and snorkel with care, and mind the warning signs.

12. Ziplining
Effortlessly flying over trees is much easier than you think and incredibly fun.  Some of our team are afraid of heights, and they loved it. The views you get while doing a Maui zipline are unreal, and you learn quite a bit about the land and the fauna/flora around while hiking from one zipline to the next.
There are many spots to zipline on Maui.  Some of our favorites are Kapalua Ziplines (you get amazing ocean views from up there) and also Maui Zipline Company.

13. Scuba Diving
The Hawaiian Islands are world-famous for their amazing scuba diving spots.  From the backside of Molokini Crater to the Cathedrals off of Lanai, to amazing scuba spots sitting just off the shore from your condo, Maui scuba diving is worth doing.  If you don't dive, Hawaii has a much shorter certification process than most other states, so you can make it a part of your vacation.  If already certified, you're in for a treat!
We'll have more on this soon.  We LOVE to dive, so we'll be sharing photos, videos, and the best instructors and guides Maui has to offer.

14. Marlow, Mahalo Aleworks, and Upcountry Sausage Co.
In recent years, Maui has seen an influx of first-rate restaurants open, thus providing visitors with a range of superb choices.
One of the newest areas is the building behind Long's Drugs in Maui's Upcountry region.  Inside, you will find Restaurant Marlow, a gourmet pizzeria and restaurant created by one of Maui's best chefs, Jeff Scheer.  Also, you will find the only brewery in Upcountry at Mahalo Aleworks, boasting a rotating menu of craft beer brewed in house.  They do not serve food at this brewery, however, Upcountry Sausage Co. is conveniently stationed just outside of the brewpub and serves delicious sausages and a smash burger that is to die for.
(The upcountry area of Maui is not a late night neighborhood, keep in mind these restaurants and surrounding businesses are often closed by 9pm.)

15. Maui Ocean Center
Maʻalaea was little more than a windblown sanctuary for surfers before the Maui Ocean Center opened its doors in the late 1990s.
And what a blessing it's been for both visitors and kamaʻaina: Located inside a hamlet of boutiques and eateries, this aquarium presents a replication of Hawaii's ocean ecosystem—complete with tide pools, interpretive exhibits, a 240-degree view tunnel, and one of the largest collections of live Pacific corals on the planet.
Bursting with educational adventures (as in over 60 displays of Hawaii's marine miracles) and a Shark Dive that takes certified divers into a 750,000-gallon Open Ocean Exhibit, "The Aquarium of Hawaii" wows like no other. And for the adventurous, reserve your shark dive today!

16. Masters of Hawaiian Music Slack Key Show
And speaking of paniolo culture, consider this: The vaqueros brought to Hawaii to teach natives how to lasso and ride also brought with them their six-string instruments adapted from Spanish settlers, thereby igniting the islands' world-renowned slack key genre. Known as ki hoʻalu, this "fingerstyle" form of guitar matches the rhythms of Hawaiian dancing—and is one of the sultriest sounds ever produced.
Today, those loose, lovely chords are best heard at Napili Kai Beach Resort, where Grammy Award-winning ace George Kahumoku Jr. hosts performances every Wednesday night.
Dubbed by Kahumoku as the "Carnegie Hall of the West," the Aloha Pavilion at Napili Kai is humble and authentic; add mesmerizing to that list, and you have the show in a nutshell.

17. Lahaina Pali Trail
Adventurous travelers seeking some challenge ought to head to Maʻalaea, where the Lahaina Pali Trail takes fit trekkers on a five to ten-mile hike that includes astounding views of the island.
Ascending 2,500 feet in less than three miles, this rock-strewn path may be tough to climb—particularly on a hot, sun-drenched day—but every bead of sweat is worth it just to see the immense wind farm on Kealaloloa Ridge.
Constructed in the 19th century to serve as a footpath between Lahaina and Wailuku, the route features charred tree remains that give the area a haunting touch and a killer appreciation of the island's natural drama. Curious about more activities?  Look over more helpful Maui reviews.
Keep your eyes out: A few hikers have reported seeing Hawaii's state bird, the Nene goose, on this hypnotic trail.

18. Hoʻomana Spa
Vacationing in Maui may be an escape of its own—and one of epic proportions—but indulging in a spa experience in one of Earth's most beautiful locations? Now that's luxe treatment. Whether on your honeymoon or traveling solo, a spa treatment is always welcome.  While nearly all of the major resorts possess award-winning spas—the Grand Wailea's is the largest (and perhaps one of the most lavish) in Hawaii—locals have a soft spot for Ho'omana, a small, inviting spa in Piʻiholo.
Surrounded by luscious landscaping—including sweet bungalows and an organic garden—the healing therapies here blend contemporary sensibilities with ancient Hawaiian techniques.
Find your bliss with a Lomi 'Ili 'Ili treatment, a deeply therapeutic massage that uses hot Hawaiian stones. Have your partner intrigued? Book a couples massage. It'll leave you weak-kneed and grinning. There are a bunch of other things you didn't know about the Grand Wailea.

19. Black Rock, Kaʻanapali Beach
Ocean activities abound on the island, and some of the choicest spots for sea excursions are found on the Maui's western shores.
One place that's sure to please? Black Rock at Kaʻanapali Beach—a stretch of golden sand lulled by mellow waves and bordered by stylish resorts. Black Rock—as literal as it sounds—thrusts into the impossibly blue sky on the northern edge and has long been a favorite for its cliff-jumping prospects.
And it's no wonder: The water here is warm and clear, and the vibrancy of the beach crowd gets the spirit soaring. Bring snorkel gear: This is premier territory to see Maui's marine life.

20. Horseback Riding
Horses first arrived in the islands in 1803 when Richard Cleveland arrived aboard the Leila Byrd and presented a stallion and two mares to King Kamehameha.
Today that gift is found in Maui's paniolos—a multigenerational group of cowboys and horsemen influenced by half-a-dozen global cultures.
Glean from their knowledge astride a horse at Mendes Ranch, an unspoiled region of Wailuku that supplies peace, quiet and breathtaking views of the island.
Family-owned and operated, and with morning and afternoon tours that traverse the tranquil countryside, this delightful jaunt concludes with a BBQ that'll make you feel like part of the ohana.

21. Submarine Tour
There are few better ways to experience Maui's marine life than plunging below the Pacific on a state-of-the-art submarine.
Ideal for those who want to see into the ocean's depths without committing to scuba-ing it, Maui Submarine Tours are splendid on many, well, levels.
With six daily departures off the coast of Lahaina, these two-hour tours drop over a hundred feet below to provide up-close-and-personal looks of the sea's many marvels.
Paramount to it all? Views of the Carthaginian—a steel-hulled German sailboat and former floating whaling museum that now serves as a prominent site for divers.
What's more, the staff on the submarine provides ongoing narration of Hawaii's underwater culture. Consider it a see-it-to-believe-it-trip—what you'll learn is out-and-out staggering.

22. Maui Brewing Company
In the last decade, Maui has hit the craft-beer scene with some serious force, thanks in part to the founders of Maui Brewing Company—an outfit that merges refined flavors with the island's bounty.
Two locations serve the Valley Isle: The tavern in Kihei boasts a sheik interior, games (both life-sized and board), and live music on a breezy lanai. Their west side space—nicely positioned away from the mobs at the Kahana Gateway Center—features a restaurant with food so fresh even their mustard and ketchup are homemade. Try one of their much-loved flagship beers—Bikini Blonde, Big Swell IPA, Coconut Hawa Porter, Pineapple Mana Wheat—or go for the gold with one of their limited editions (their Blood Orange Lorenzini Double IPA packs a major punch). Tasting rooms and brewery tours are also available—as well as some stellar swag to bring back to your homies.

23. Lahaina Art and Bar Crawl
Lahaina served as the capital of the Kingdom of Hawaii during Kamehameha III's reign; today, the buzzy town operates as one of the biggest hotbeds for art in all of the islands.
Combine cocktails with ogling on a self-guided hop around Front Street's best bars and galleries. Start at the Old Jail Gallery—a nonprofit manned by Lahaina Arts Society and the dwelling place of over 185 artists—before slipping into the bar at The Pioneer Inn for a mean Bloody Mary; a gray African Parrot will serenade you as you gaze out at the boats on the harbor.
Next up? Village Galleries, a cozy establishment, run out of an old house that has been displaying interpretations of Maui for over forty-five years. Afterward, imbibe in an ice-cold Lahaina Lemonade at Kimo's Lanai Bar before sauntering into Martin Lawrence Galleries to ponder a Picasso. From there, hit up Mick Fleetwood's eponymous restaurant—where you can watch the technicolor sunset and listen to Celtic music—before finding your way into Kush Fine Art. The pieces here are so Daliesque and beguiling you might just stay for hours.

24. Kiteboarding Lessons
Surf lessons are super swell—no pun intended—but those keen on trying the ultimate in watersports would be wise to take to the skies with a kiteboarding lesson.
This arduous but ultra-rewarding sport struck the Hawaiian scene in the 1990s when the first kiteboarding competition in the world was hosted on the Valley Isle—thereby cementing Maui's reputation as one of the leading kiteboarding destinations on the planet.
There's no wonder why: Between the terrific waves and voluminous trades, the waters off Maui are ideal for catching speed and titillation. Check out the Kiteboarding School of Maui; the instructors here are exceptional.

25. West Maui Loop
The Road to Hana might get all the love—and there's mad validity for why it does—but the oft-ignored West Maui Loop is just as deserving of adulation.
This 50-mile stretch of awesome unofficially starts on the central isthmus of the island and takes intrepid drivers over the sun-swept Pali to Lahaina and Kaʻanapali; shortly thereafter, it tapers into a narrow, rustic road surrounded by the glories of nature.
Here, almost-perilous turns are worth the nerves just to see the mind-blowing vistas spool out in front of you. While the loop technically ends in the county seat of Wailuku, consider stopping in Kahakuloa—a sleepy, pleasing town that sells quirky art and yummy banana bread—before heading back to the western coast. And prepare to be amazed: Along the way, you'll find glittering views of Ka'anapali Beach, Honolua Bay, the West Maui Mountains, and Molokai.

26. Visit Sacred Spots
ʻIao Valley (pictured below) is one of many sacred Maui spots worth visiting. From the reconstruction of Mokuʻula in Lahaina to the largest temple in all of Polynesia, Hale Piʻilani Heiau, you'll be transported to the past.
Take the time to learn about Hawaii's history and culture and what Maui locals are doing to preserve and bring it back, and you'll have a whole new appreciation for paradise.

27. Visit Lanaʻi
Most Maui visitors have never even thought of visiting the Pineapple Isle.  It's their loss and your potential treasure!  Lanaʻi is vast, with just one small town and a ton to do.  Beautiful, quiet beaches, incredible hikes, pristine bays with spinner dolphins, and even a cat sanctuary await you.
Make sure to check out our visiting Lanai checklist before going.  Pretty much everything you need to know before going for the first time.